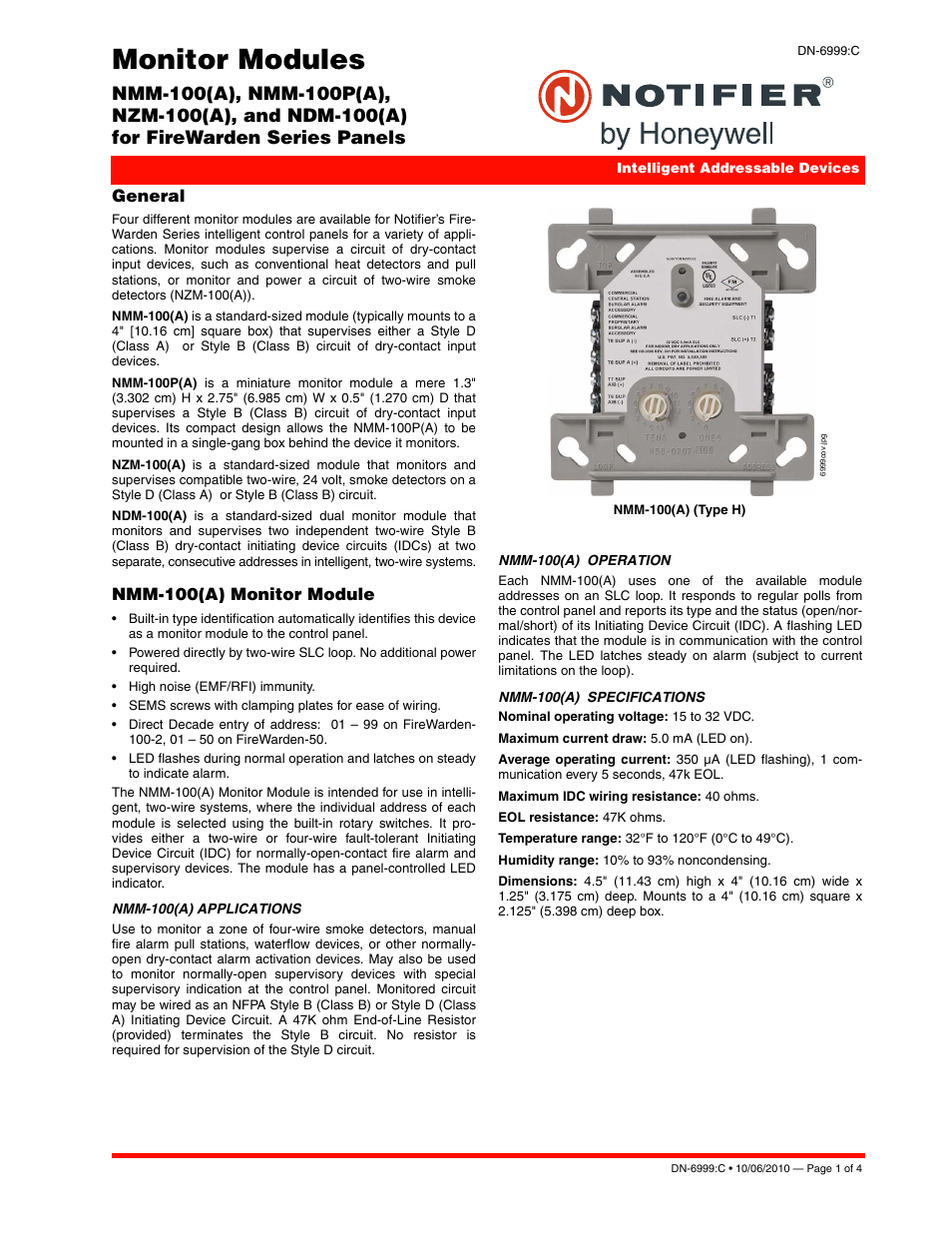 A Non-Conventional Approach The FireWarden is perfect for smaller buildings requiring a minimal amount of initiating and notification devices — installations typically served by conventional panels.
This compact, intelligent addressable control panel supports up to 50 addressable devices in any combination of detectors or modules. With an extensive list of powerful features, the FireWarden programs just like FireWarden products, yet fits into applications previously served only by conventional panels.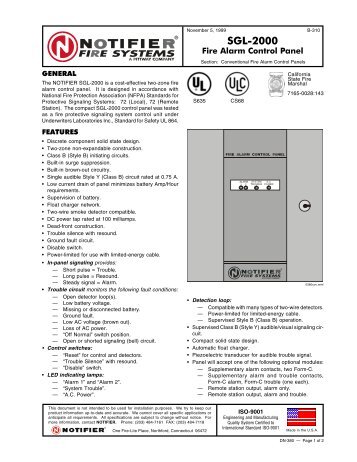 In addition, the control panel may be programmed or interrogated off-site via the public switched telephone network. This allows download of the entire program or upload of the entire program, history file, walk-test data, current status and system voltages.
Description
The power supply and all electronics are contained on a single circuit board supported on a new quick install chassis and housed in a metal cabinet. Although not required, the secondary telephone line may be retained providing backup communication over the public switched telephone line.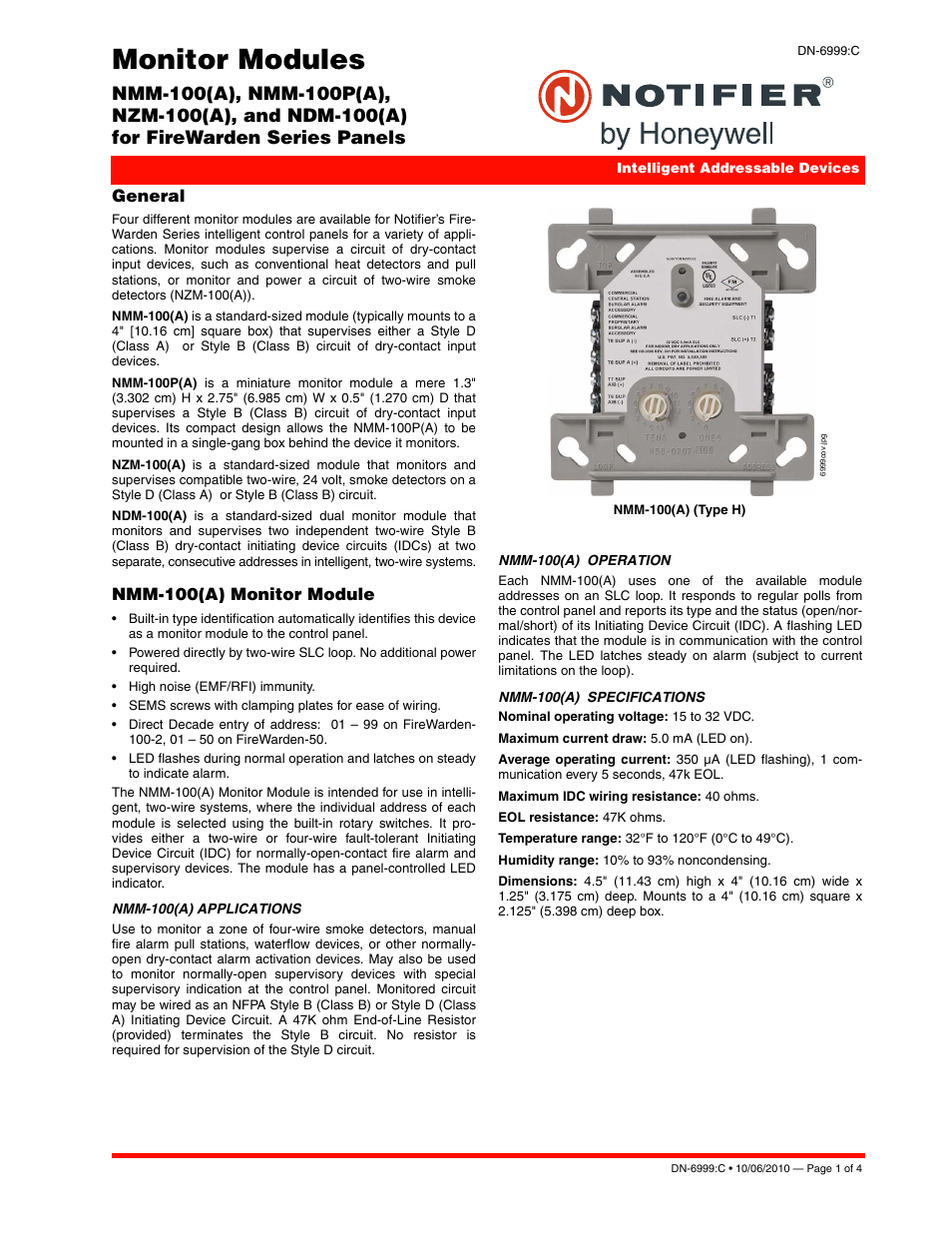 Wire size: minimum 14 AWG 2. Nonpower-limited, supervised.
Select your region and language...
Battery : Two 12 V 18 AH lead-acid batteries. Special Application power.
Power-limited, supervised circuitry. Maximum signaling current per circuit: 2.
Protegis Product Spotlight: Notifier FireWarden
End-of-Line Resistor: 4. Form-C relays, nonpower-limited, non-supervised.
Cabinet Specifications Door : Backbox: Shipping Specifications Weight : Dimensions : Agency Approvals The listings and approvals below apply to the basic FireWarden control panel. In some cases, certain modules may not be listed by certain approval agencies, or listing may be in process. Consult factory for latest listing status. Description Features Description.